Climate Conversations: Flood Resilience in our Communities Online Webinar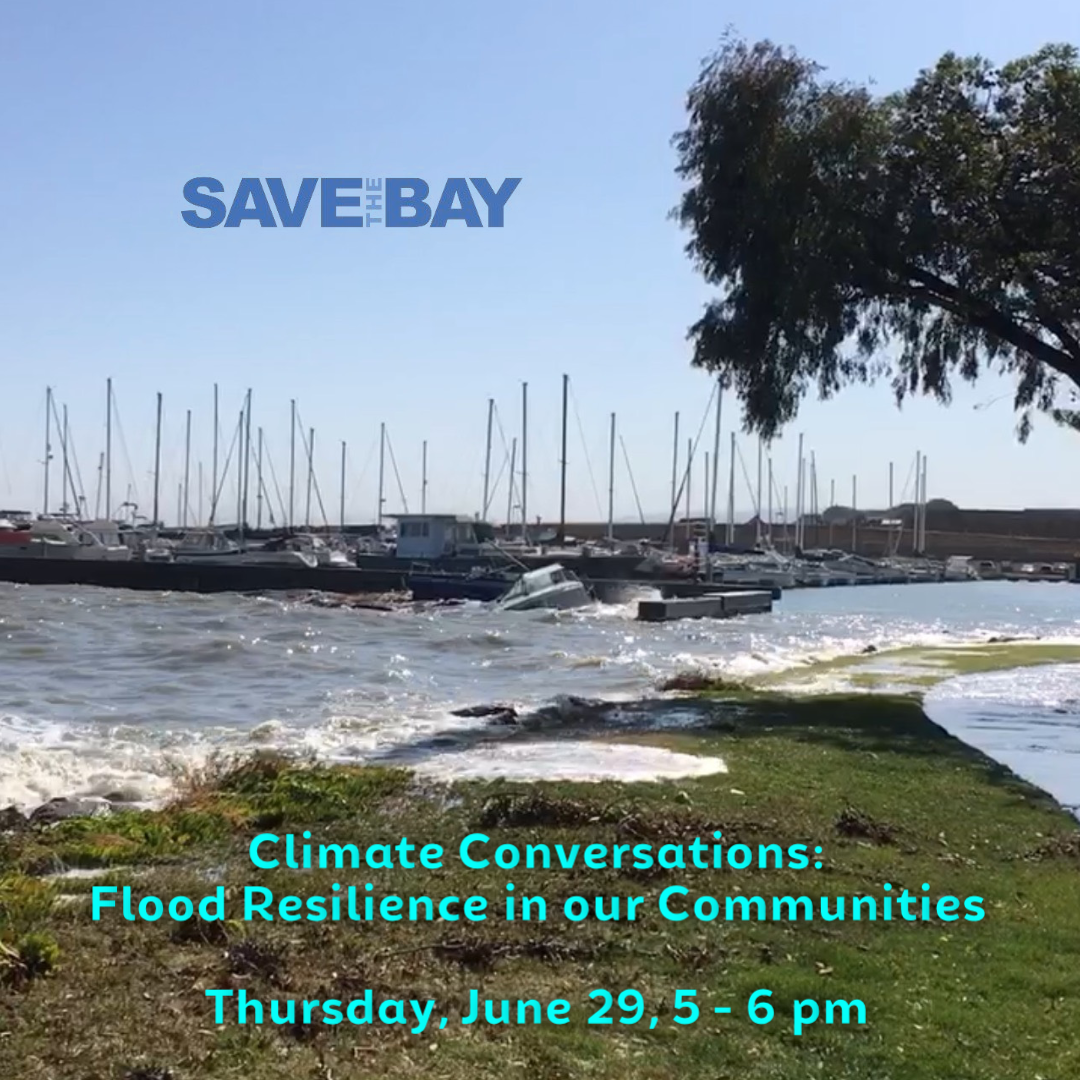 Climate Conversations with Senator John Laird and Violet Wulf-Saena
Did you know that over two thirds of California's flood risk from climate change and sea level rise is expected right here, in the Bay Area? Fortunately there are actions we can take today to make our region more resilient in the future.
Join Save The Bay for Climate Conversations to learn about the challenges and opportunities that lie ahead. In conversation with Senator John Laird (D- Santa Cruz), we will discuss how California should advance shoreline and flood resilience in the face of climate change by prioritizing new coordinated, regional planning requirements and investments.
Later, we'll be joined by Violet Wulf-Saena, founder and executive director of Climate Resilient Communities who will discuss how to center the needs and voices of underinvested communities and make climate resilience equitable.
Don't miss this exciting opportunity to discover how we can create a resilient region.
Join Save The Bay in conversation with Sen. John Laird and Violet Wulf-Saena on how California, and the Bay Area specifically, should be preparing for climate-induced flood risks.
Link to the webinar will be sent the day of the event.


Climate Conversations is a series of events bringing together climate leaders from throughout the region. Across this series, we will delve into the challenges facing the Bay Area, and the solutions we can implement to ensure our region is resilient to sea level rise and climate change.

Future Climate Conversations will be held in September and November.